【News】Germany joins the 2030 coal phase-out, advancing previous target by eight years
2021.12.28
On November 24, 2021, Germany's new coalition government reached a major agreement concerning the nation's future energy plans, including an accelerated 2030 coal phase-out target, along with plans to have 80% of the country's electricity generated from renewable energy sources by the same year. 
In 2020, Germany had discussed a coal phase-out and set 2038 as the target year, with a 65% share of renewables by 2030.  Aligned with the global call for all OECD countries to phase out coal by 2030, this agreement accelerates the country's coal phase out by eight years and significantly increases the share of renewables in Germany's 2030 energy mix. 
The agreement will help Germany in achieving its recently-revised national climate targets aiming to reduce emissions to 65% below 1990 levels by 2030 and achieve net zero emissions by 2045, which were both strengthened earlier this year. This move comes as yet another example of the German government continuing to step up its climate policy and enhance its national greenhouse gas emission targets in recent years. 
In addition to the 2030 coal phase-out and renewable energy targets, the announcement also includes accelerating the first review of the Act on the Phase-out of Coal from 2026 to 2022, along with plans to create a platform to discuss concrete steps to create a climate-neutral power sector (with policy proposals in 2022), dialogues with energy companies to work on how to prepare the country's energy infrastructure for net zero emissions, and other measures to facilitate the spread of renewable energy and just transition of coal communities.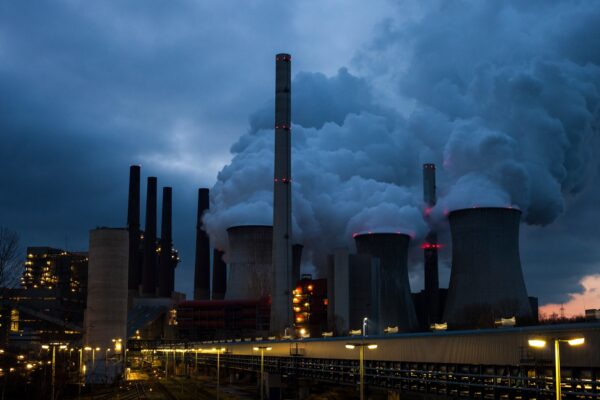 This agreement comes following the United Nations Framework Convention on Climate Change (UNFCCC) 26th Conference of the Parties (COP26) conference, which saw a number of significant events that signaled the world is accelerating its efforts to phase out coal power. Notable among these is the outcome of the conference, the Glasgow Climate Pact, in which all participating countries agreed to accelerate efforts towards the "phasedown" of unabated coal power. Additionally, 47 countries signed the Global Coal to Clean Power Transition Statement, the High Ambition Coalition of countries announced their COP 26 Leaders' Statement, which calls for a halt of all new coal-fired power plants and a phase-out of unabated coal power in line with the requirements for 1.5 degrees, and 28 new members joined the Powering Past Coal Alliance (PPCA). 
As these developments show, it is clear that the world is not only making efforts to phase out coal power, but increasingly accelerating those efforts. 
In contrast to these significant global trends, it seems that Japan is not changing course from coal power and is headed in the wrong direction. After a speech at COP26 that earned Japan an embarrassing Fossil of the Day prize awarded to countries with regressive climate change measures, the government has approved the GENESIS Matsushima project, a plan to "upcycle" one of Japan's oldest coal-fired power plants with a coal gasification unit that will only marginally reduce CO2 emissions while continuing to burn coal and extending the life of coal power in Japan. Even though Japan joined the rest of the world in committing to "phase down" unabated coal power by signing the Glasgow Climate Pact, its actions indicate otherwise.
Although this year Japan was once again ranked last of all of the G7 countries in exiting coal power, the new targets adopted by Germany's government show that not only is a 2030 coal phase-out feasible for OECD countries, but also that the phase-out can be realistically accompanied with a shift to renewable energy. As Germany's accelerated coal phase-out progresses, key to this transition are the government's efforts to develop concrete plans to facilitate the introduction of renewables, guide and support industry, and ensure a just transition for coal communities. Now is the time for Japan to join Germany and numerous other countries in accelerating the phase-out of coal power and transition to renewable energy.
Reference:
German Coalition agreement [German]