In Hyogo Prefecture, plans came to light in 2013 for projects to upgrade coal-fired power plants in the cities of Ako, Takasago, and Kobe. Citizens organized to oppose these proposals, and the projects in Ako and Takasago were cancelled. However, the coal power project in Kobe remains on track.
Kobe Steel Ltd. (Kobelco) started generating electricity at a coal-fired power plant with two 700 MW generating units (1,400 MW in total) in 2002. In 2014, Kobe Steel announced plans to expand its power business in Kobe, and construction is currently proceeding on two 650 MW coal-fired units (1,200 MW in total).
In 2017, the community group on No Coal Kobe was established by a coalition of pollution victims associations, local environmental groups, environmental NGOs, and researchers. In the first ever case of its kind in Japan, they launched a major petition through a pollution mediation process in Hyogo Prefecture seeking to cancel a power plant construction project.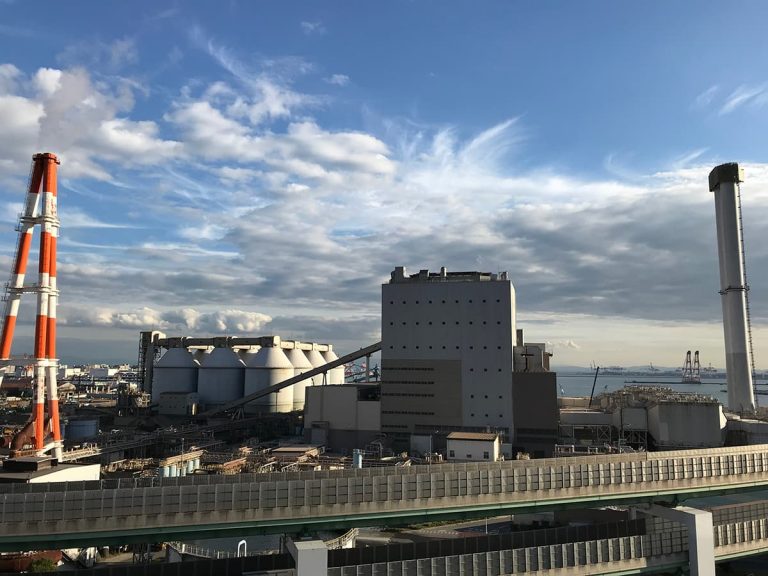 Even as discussions were still ongoing as part of the mediation process, the project developers started construction work in August 2018. In response, a group of 40 citizens, mainly from Kobe, became plaintiffs in a civil lawsuit seeking a court injunction to stop the construction and operation of the plant, naming project proponents Kobe Steel and a subsidiary as defendants, as well as electricity buyer Kansai Electric Power Co. In addition, 12 plaintiffs launched a separate administrative lawsuit against the national government (Ministry of Economy, Trade and Industry) for having issued the notification of approval of the EIA for the project. Both lawsuits are currently progressing in court.