J-Power began commercial operation of Matsushima Power Station in Saikai City, Nagasaki Prefecture, in 1981. This inefficient coal-fired power plant (2 units, 500 MW each) has been operating for more than 40 years, and J-Power is now trying to "upcycle" one of these units by installing additional gasification equipment.
In July 2020, when Minister of the Economy, Trade and Industry Kajiyama instructed the Ministry (METI) to study ways to "fade-out Japan's inefficient coal-fired power plants" by 2030, it was expected that Matsushima Power Station would be one of the targets for decommissioning.
However, in April 2021, J-Power announced the "GENESIS Matsushima Project", which aims to continue using Unit 2 of Matsushima Power Station with additional gasification equipment by co-firing with biomass and/or ammonia, and using CCUS (carbon capture, utilization, and storage) technology. Operation with the new equipment is scheduled to begin in 2026.
Problems of this project:
Even with the introduction of new technology, the power plant will still be continuously emitting a significant amount of CO2, accelerating global warming.
This project will extend the life of aging power plants, delaying Japan's necessary exit from coal-fired thermal power.
Impacts on human health are a major concern due to the plant's inadequate air pollution control measures.
Implementing this project may impede the introduction and expansion of renewable energy in Japan.
During the first step of the project's Environmental Impact Assessment (EIA), over 850 public comments on the Primary Environmental Impact Consideration document were submitted. It is our hope that the public maintains interest in this project and the progress of its EIA process, resulting in its eventual cancellation.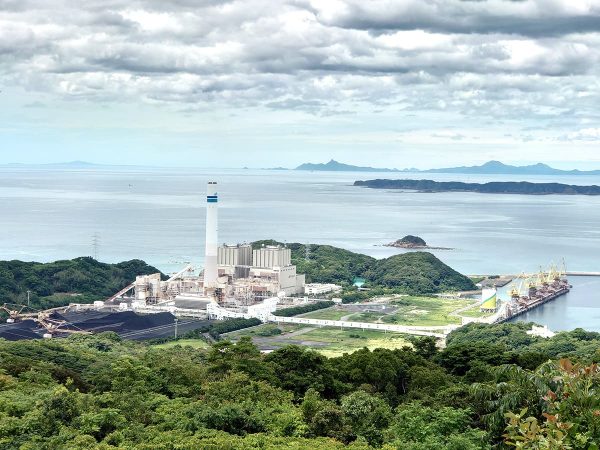 For more information about the GENESIS Matsushima project
Information published by J-Power
Environmental Impact Assessment of GENESIS Matsushima project (Link in Japanese)
J-POWER Starts Preparation for Environmental Impact Assessment of GENESIS Matsushima Plan (PDF)
Thermal Power Generation and Zero Emission Technology (Link)