【News】Kobe Climate Case Judicial Ruling: Voices of Citizens Not Heard
2021.03.23
On March 15, the Osaka District Court dismissed 12 local residents' claims for the nullification of the final notice of the Environmental Impact Assessment (EIA) Report issued by the Minister of Economy, Trade and Industry (METI). The project is for two coal-fired power units (with a total capacity of 1.3 GW, emitting around 7 million tons of CO2 annually) under construction by Kobe Steel Co., Ltd. in Kobe City's Nada Ward.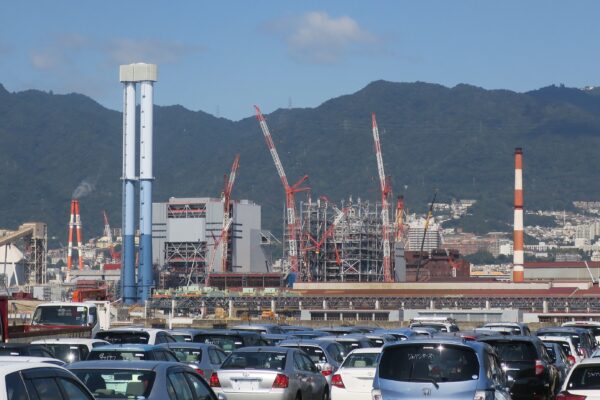 This administrative lawsuit in Kobe is one case in a movement to stop the construction and future operation of new coal-fired power plants through legal means. There has been much interest in this decision in particular, as this case is the nation's first administrative lawsuit to dispute authorities' approval of an EIA concerning the construction of a new coal-burning plant.
Court ruling: Citizens' standings to claim for global warming denied
The plaintiffs' main claims were the air pollution caused by coal-fired power (mainly PM2.5) and the damage due to climate change caused by greenhouse gas emissions. The court denied citizens' standings to claim for the lack of prediction and evaluation of PM2.5 emissions, stating that there is room to revise the ministerial ordinance, but it is not unreasonable to say that, even though Kobe Steel was able to carry out the predictions and evaluations, when the final notification of the EIA for that the power plants was issued in May 2018, evaluation methods had not been established.
For the claim regarding climate change, the plaintiffs and lawyers submitted as evidence scientific findings such as IPCC evaluation reports. However, the court also denied this claim, declaring that citizens did not have the right to file a proceeding, and stating that "the impacts of global warming are presumed to be large," but that "the damage caused by global warming does not impact citizens only."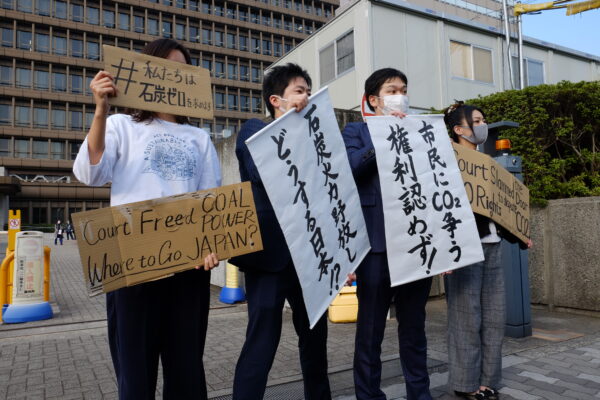 The increase in CO2 emissions is also a contributing factor to disasters caused by climate change, and can now be considered a form of "pollution." A joint statement was issued by the plaintiffs and their legal team, in which they call for "each citizen for choosing "no dirty electricity" and "not to waste resource" toward the decarbonization by 2050 to ensure the bright future of the earth and the future generations." The plaintiffs and their attorneys are planning to appeal the ruling. In the future, the importance of a coal phase-out will continue to be communicated to society through judicial litigation.
Update:
Two days after the ruling (3/17), the newspaper Kobe Shimbun reported that Kobe Steel is planning to begin burning for the test run of Unit 3 in mid-April.
Related article:【News】Kobe Climate Case court hearing finishes: Judgment on government's responsibilities expected March 15, 2021(Link)