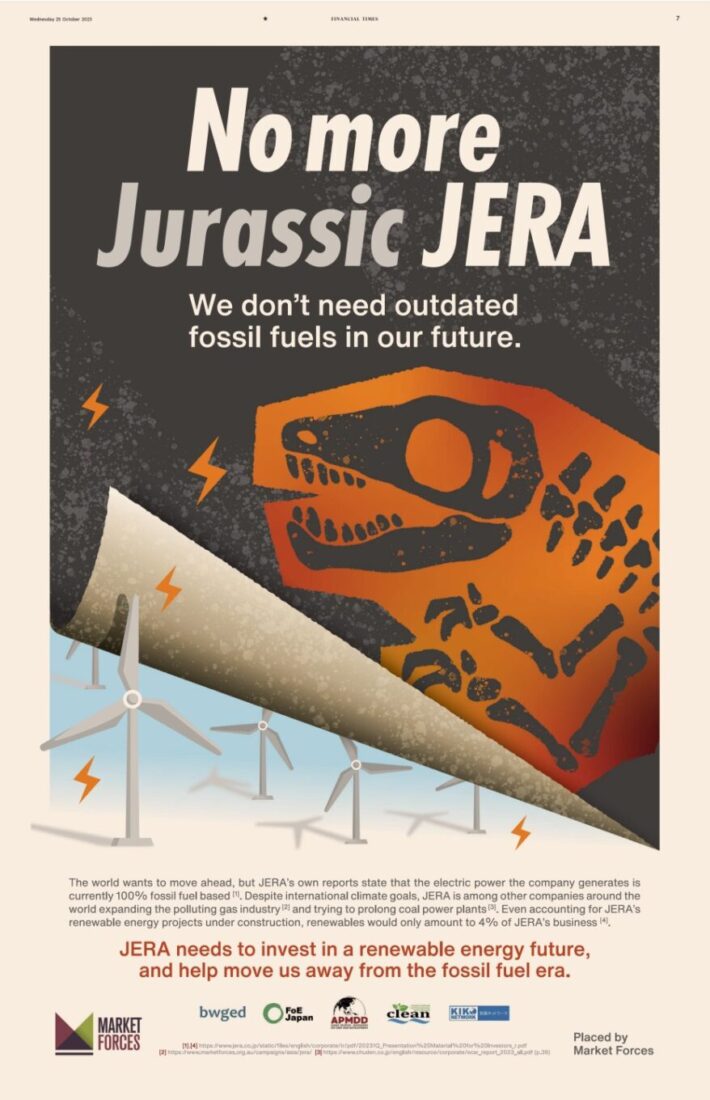 From October 23 to 26, Australian NGO Market Forces led the "No More Jurassic JERA" campaign against JERA, which is deeply involved in fossil fuel projects all around the world. In this campaign, NGOs and civil society in Japan and other Asian countries joined together to protest against JERA's plans to promote fossil fuel projects and false solutions throughout Asia, and to demand a rapid shift to renewable energy in order to meet global climate goals.
As part of this campaign, a full-page ad was placed in the October 25th Financial Times Asia newspaper calling on JERA to shift to renewable energy.
On the same day, around 20 citizens, including students and Yokosuka residents, gathered to protest in front of JERA's Tokyo office, dressing in dinosaur costumes and carrying banners calling for JERA to move away from fossil fuels.