On October 30, the eve of Halloween, citizens gathered in front of the Electric Power Development Co. (J-POWER) head office in Ginza, Tokyo to protest its GENESIS Matsushima project.

GENESIS Matsushima is a project to add a coal gasification facility to the aging Matsushima Thermal Power Station in Saikai City, Nagasaki Prefecture, which J-POWER claims will reduce greenhouse gas (GHG) emissions. However, the amount of GHG emissions that could be reduced this way is very few, and in fact more GHG will be emitted by extending the operational life of the old coal-fired power plant.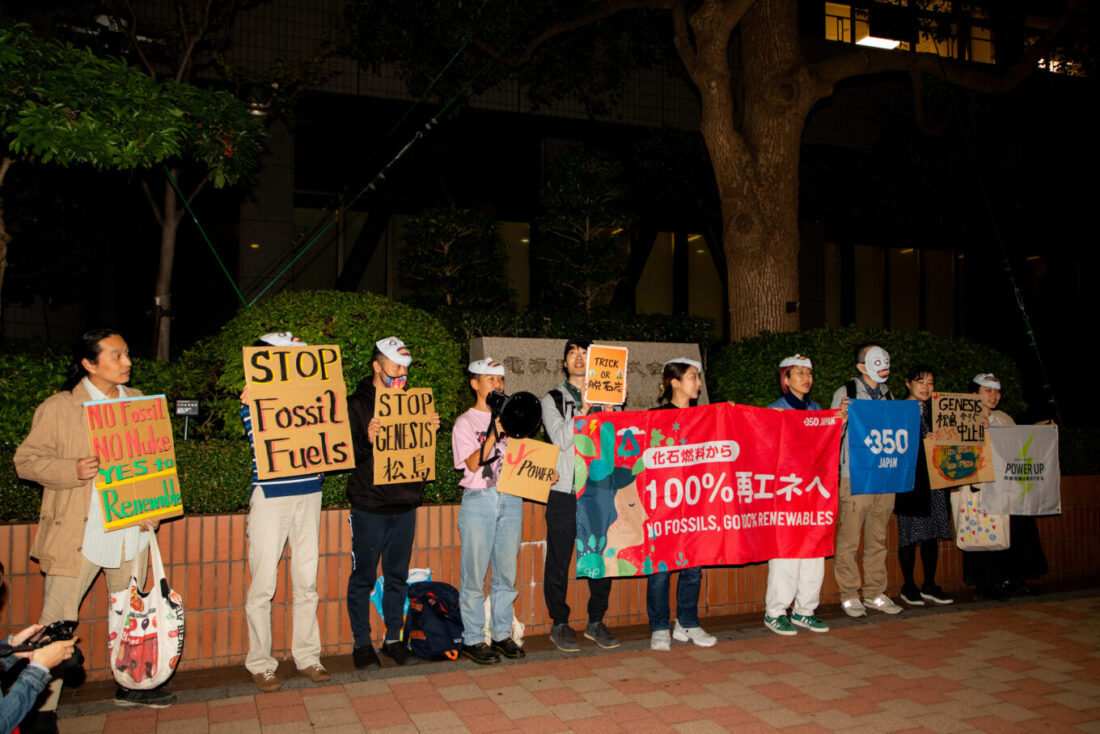 In an action organized by 350.org Japan, Kiko Network and volunteer citizens, participants dressed up as Halloween-themed zombies and held up banners and placards criticizing the GENESIS Matsushima project as a "coal zombie" that aims to give a new lease on life to an old coal-fired power plant that should be decommissioned as soon as possible.

The GENESIS Matsushima project must be prevented from progressing any further. Coal zombies must be stopped!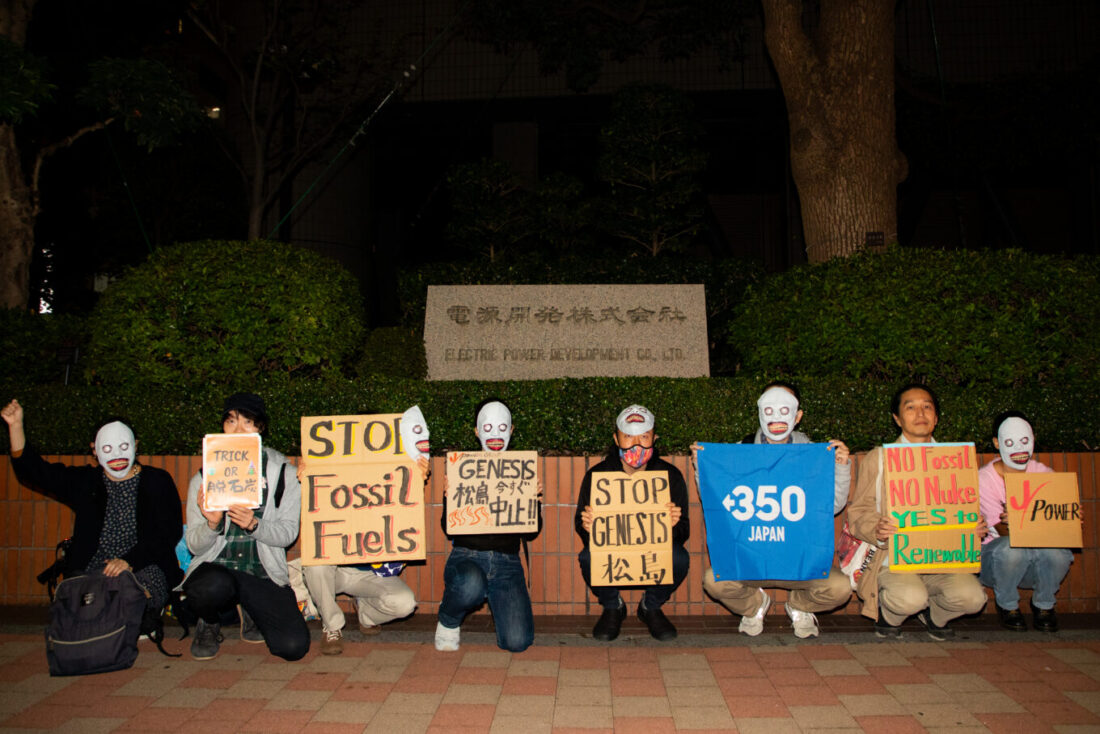 *This action is a part of the Power Up campaign organized by 350.org.
Reference
Continuing coal power means more global warming, extreme weather and disasters (PDF)