An international commitment to decarbonize
Nations of the world signed the Paris Agreement to prevent the climate crisis from reaching dangerous levels. They committed to work together to limit global temperature rise to well below to 2ºC and to limit to 1.5ºC. 
To achieve the 1.5ºC goal, we have to reduce CO2 emissions in half by 2030, and to net zero by 2050. Actions over the next ten years are critically important.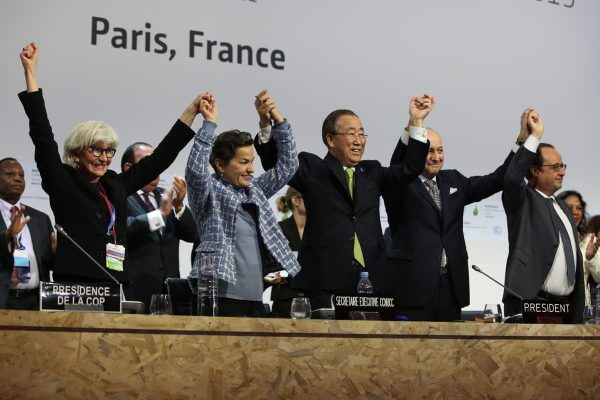 Ending coal is a global trend
Among fossil fuels, coal emits the most CO2 when burned. A large (one gigawatt) generating unit at a coal-fired power plant will emit six million tons of CO2 a year, equivalent to the annual emissions of 1.5 million households. Compared to natural gas, coal releases about twice the amount of CO2. 
As a result, the top priority in fighting climate change  is to reduce our dependence on coal power. Leading countries have already declared that they will retire all of their coal-fired power plants – the UK plans to do it by 2025, and Canada by 2030. 33 countries have already set such a goal.
Exiting coal is smart business
Preventing climate change is not the only reason many developed countries are phasing out coal. Climate action also benefits the economy and businesses.
There has been a rapid increase in the number of financial institutions and institutional investors ending their financing and investments in coal-related industries. As they expand their global business, many companies are declaring that 100% of their electricity will come from renewable energy sources (none generated from coal or nuclear). Nowadays, costs are dropping dramatically for renewable energy sources such as wind and solar, making them more economically attractive.
A quicker exit from coal will make a country more secure and resilient.